Emerge Stronger.
Our free on-demand video series will help you regain control and empower your team through uncertain times.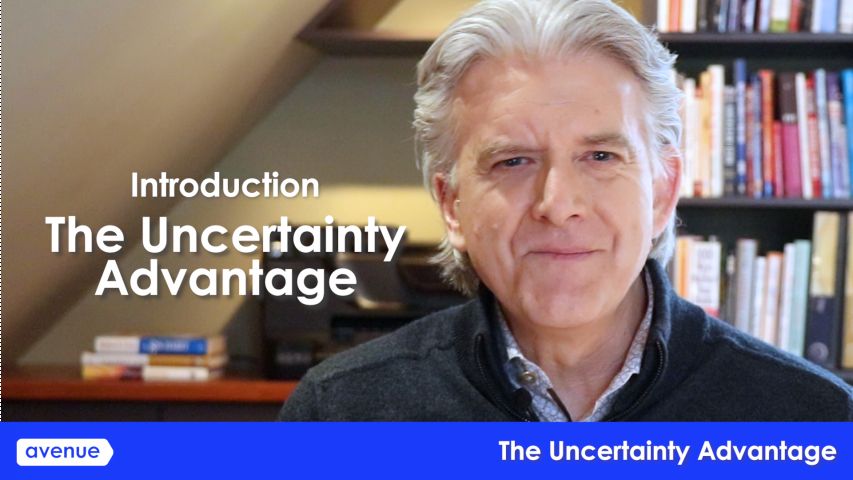 Great leaders want to provide clarity and direction that has their team thrive while driving strong results.
But when uncertainty hits, this becomes difficult…
People are stressed and worried about the future
No one has the answers
We are inundated with information
We're forced to adapt to new ways of working
Performance expectations don't let up
Staying "positive" gets exhausting
The Uncertainty Advantage has the insights, tools, and resources you need to navigate the tough stuff so you and your team can be settled, connected, and clear when the world around you isn't.
And it's free.
Each of the five videos addresses an important aspect of navigating uncertainty.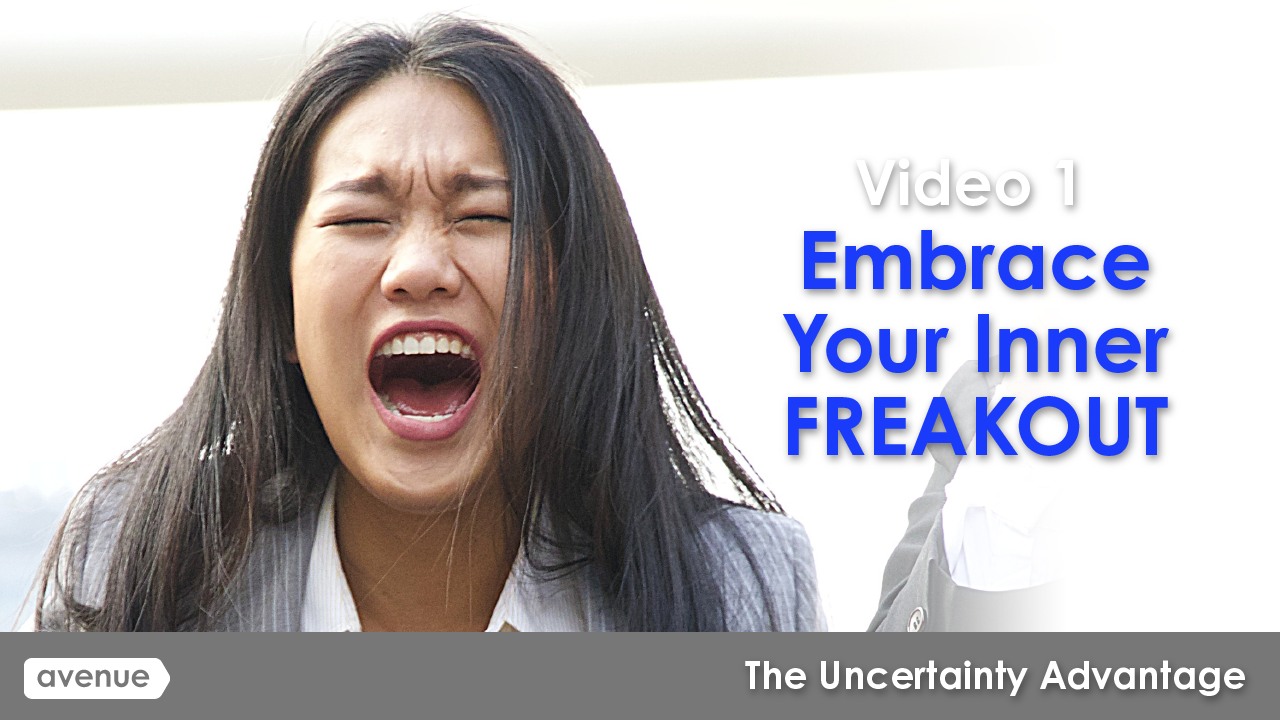 Video 1: Embrace Your Inner Freak Out
In uncertain times you will be faced with a range of ups and downs. There's a sense of relief that emerges when everyone stops pretending to be fine.
Get connected to the real concerns on your team, and grant permission to "ride the wave."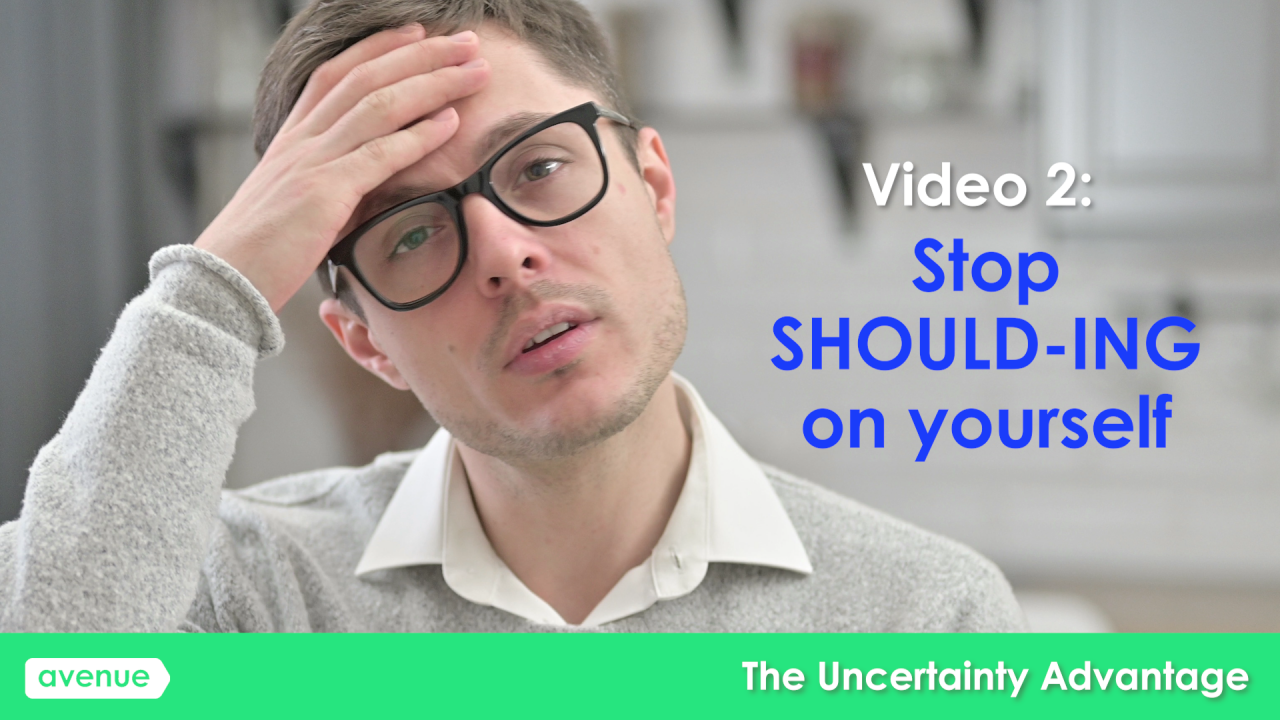 Video 2: Stop Should-ing On Yourself
In times of uncertainty, discomfort is magnified. Discover what happens when you and your team drop the "should."
Re-focus on what is really important – goals and commitments that matter to everyone.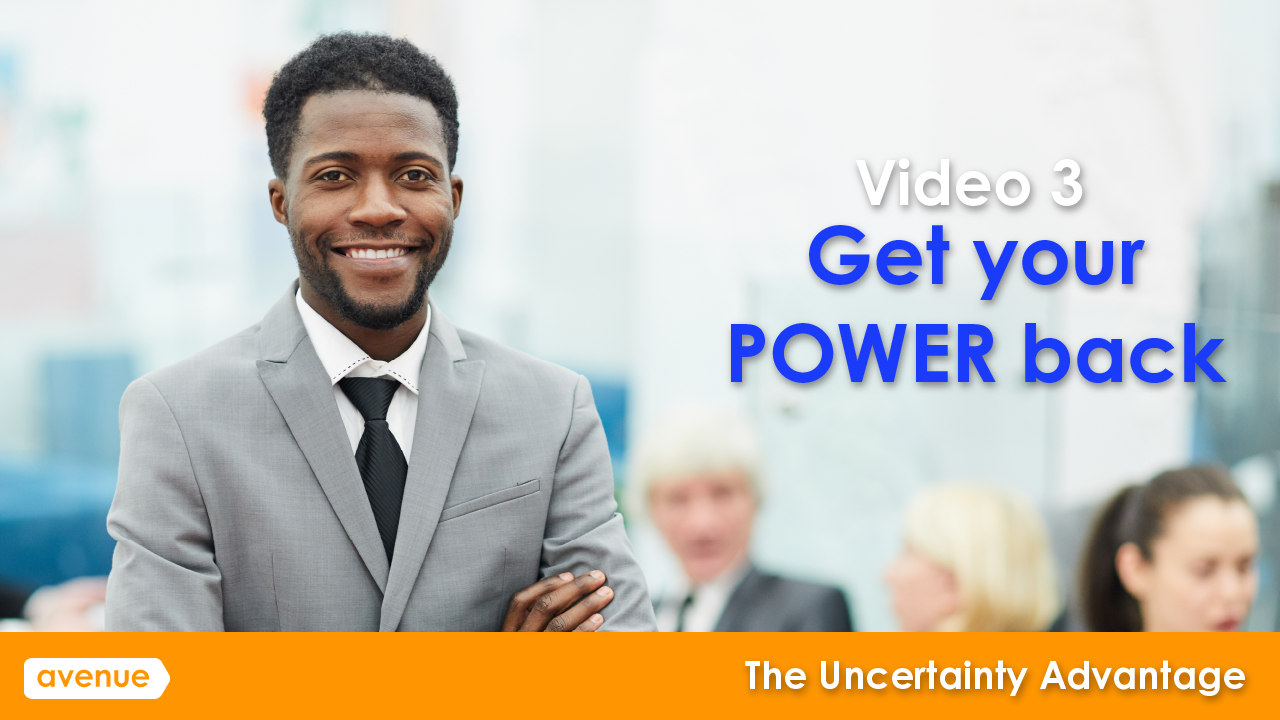 Video 3: Get Your Power Back
In uncertainty, we are called to rise to the challenge. This is an opportunity to choose how you will show up.
Learn to turn challenge into opportunity, no matter what the circumstances, and coach your team to do the same.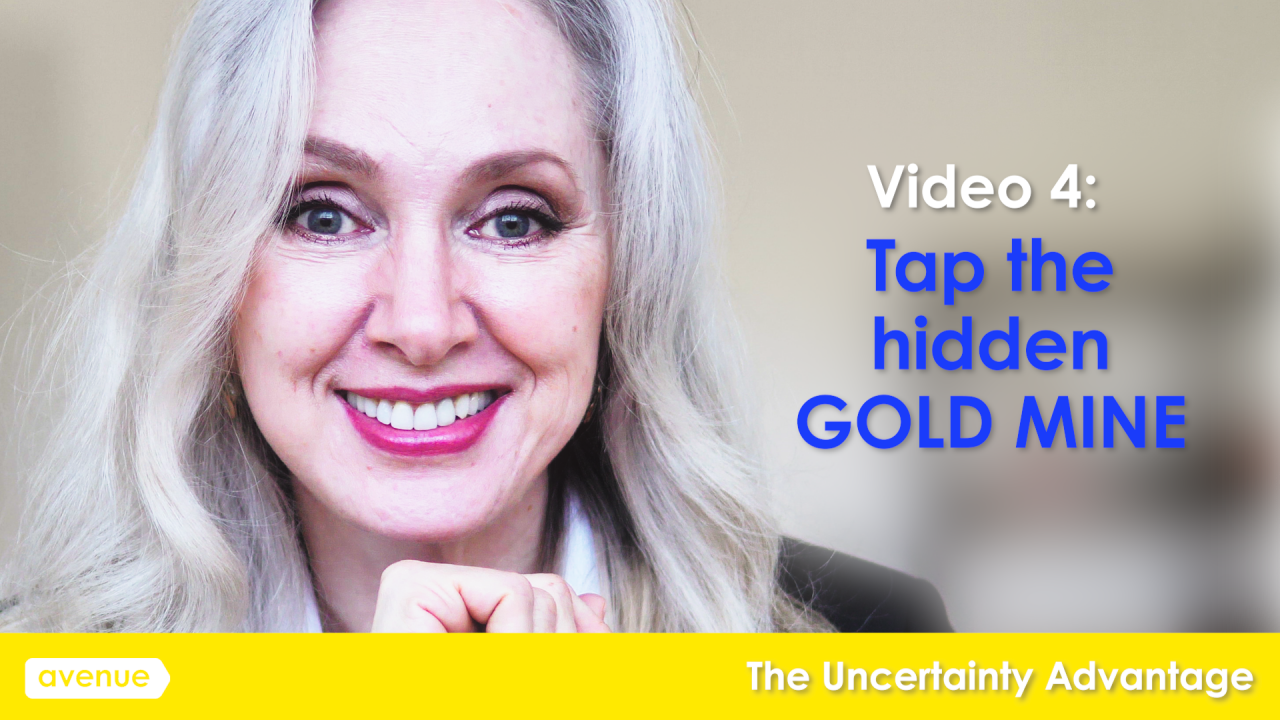 Video 4: Tap the Hidden Goldmine
You don't have to go it alone.
People want to feel valued and useful in uncertain times – leverage this opportunity to tap your network, generate new ideas, and gain insights using the help of your Inner Circle.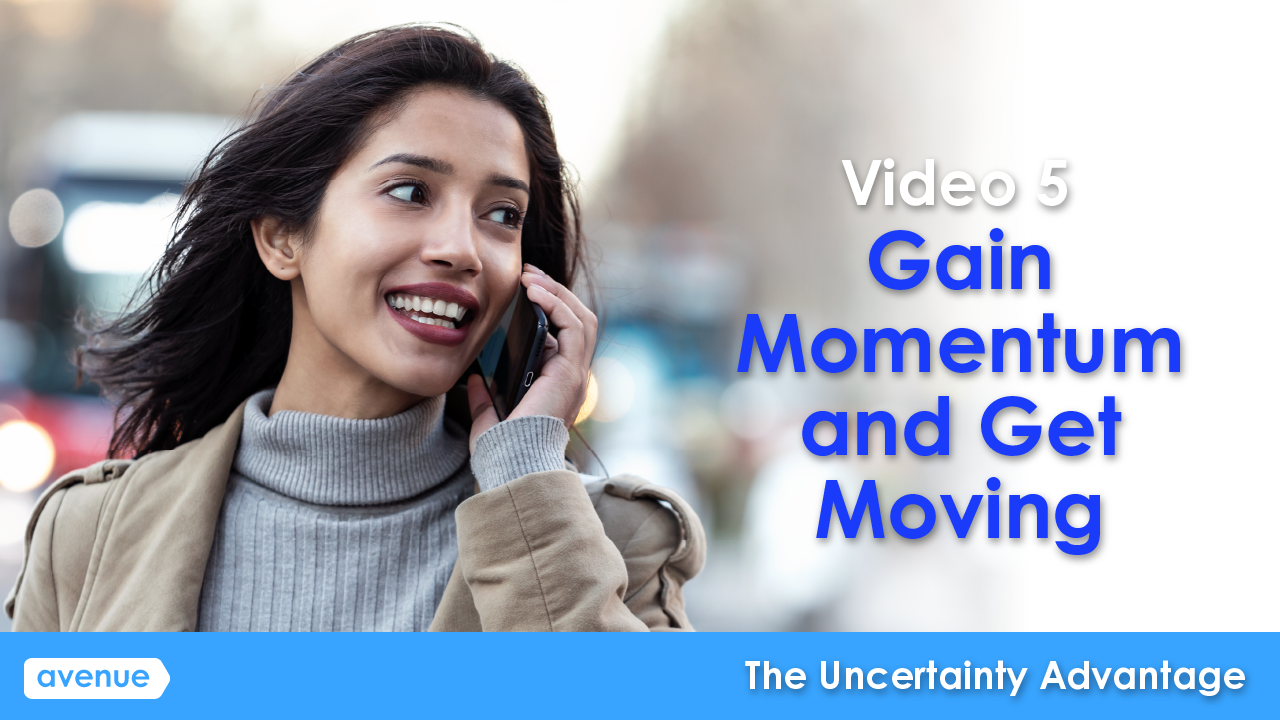 Video 5: Gain Momentum and Get Moving
Eliminate the three hidden "Stallers" that get in the way of your clarity and your team's performance.
Take new actions on the stuff that really matters for you and your team.
Coach your team through the process with the complimentary Worksheets and Discussion Guides!
Your Plan to Emerge Stronger:
Get Access
Sign up for 5 complimentary videos
Watch Videos
Take advantage of the free Worksheets provided
Coach Team
Use the free Discussion Guides to lead meaningful conversations
Succeed
Bring a sense of clarity and focus to your work and your team