Emerge Stronger.
Our free on-demand video series will help you regain control and empower your team through uncertain times.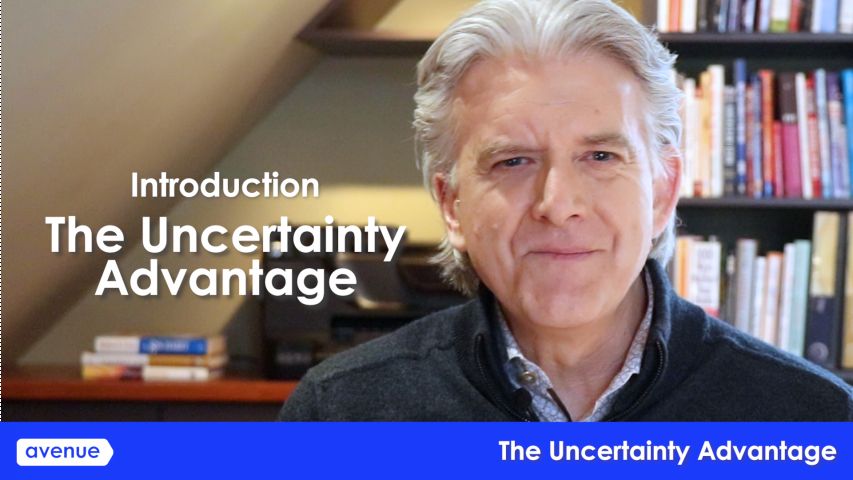 We Know Talent Management
We get it. Engaging and retaining talent isn't just hard in today's competitive marketplace; it can feel downright impossible. There is no one-size-fits-all solution. It was through our research that it all came back to one fundamental truth: human connection drives engagement. Connection to our peers, to our managers, and most importantly, to the work we do.
Avenue is dedicated to connecting these dots and building stronger career conversations. Our expert facilitators, science-backed tools and proprietary platform gives employees the insight, courage, and guidance they need to maximize their impact within your organization.
Thought Leadership
Discover the 3 unspoken truths about why career conversations rarely happen (& what to do about it)
A New Approach to Career Development
Career Advantage™ Program
A 45-day experience that begins with a half-day in person workshop, Career Advantage™ shows employees what it means to have meaningful career conversations, who they should be connecting with, and how engaging thoughtfully with the right people leads to more meaningful work and greater impact.
Career Builder™ Program
Designed for high performers and future executives, the Career Builder™ program is a one-day tailored training program that helps key employees identify their ultimate career goals, pinpoint the essential building blocks required and chart a bold, longer-term future with your organization.
What Clients Are Saying
This truly knocked it out of the park – fully engaged and created valuable insights for a tough audience.
VP of HR
Media & Network
This program will have a positive impact on all people leaders and our organization as a whole.
Vice President
National Media Company
Thank you for making my big dream of inspiring our talent to be the directors of their own careers come true.
Senior Manager, Talent Management
Leading Canadian Financial Co.
I'm impressed and enthusiastic about the capabilities and implications of the Avenue App.
EVP & President
Major Canadian Telco
Thank you for what will be remembered as a legendary program.
Senior Manager, L&D
Large Canadian Bank
Contact Us
We believe in the power of conversations. Start one with us today!